Show sharing Options
Chinese Edition
The Superior General of the Sulpicians, Father Ronald D. WITHERUP, PSS, remains active in promoting biblical scholarship. One of his books, 101 Questions and Answers on Paul, originally published in 2003 by Paulist Press, has now appeared in a Chinese edition. Studium Biblicum O.F.M. published the book in Hong Kong in 2015. French, Indian, and Korean editions of the same book have also appeared, and a Vietnamese edition will soon be in preparation.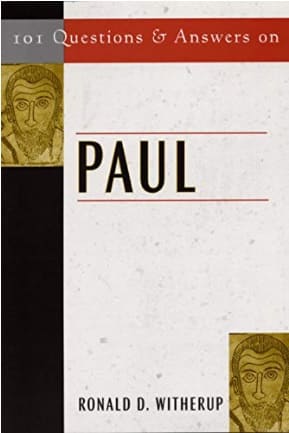 Saint Paul remains an intriguing figure all over the world!
Father Witherup has also authored a book on Saint Paul and the New Evangelization, published in 2014 by The Liturgical Press. Anyone interested in the topic of the new evangelization will find it a helpful introduction. In addition, it proposes Saint Paul as a perfect model of evangelization in our day.